English translation of Yearbook 35
'They won't believe me anyway'
Hoeven's transatlantic emigrants (1867-1927)
by
 Piet Lauwerijssen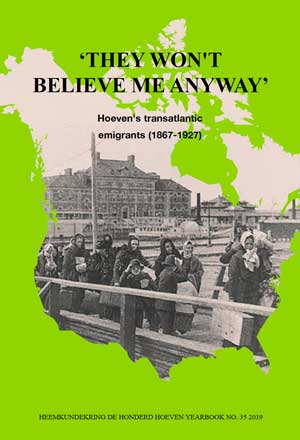 The Dutch original of this book has been translated with the help of 15 teachers of Anglia Network NL, who did this for free.
Anglia Network also supports the English for Kids foundation (www.efkf.org). To continue the work of the foundation, a donation per download is appreciated.
Stichting English For Kids Foundation IBAN: NL43INGB0005328523 BIC: INGBNL2A.
Below you will find a pdf in high resolution as well as in low resolution. Only for private use you can download them for free.
If you want to react or have additoional information please use below form.